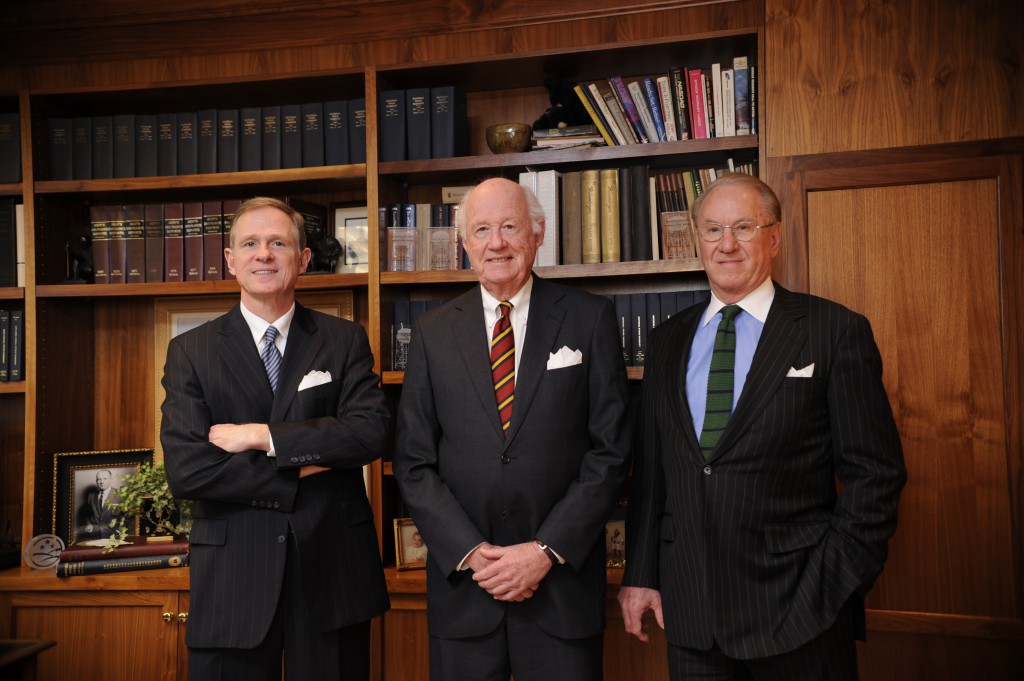 The financial world is changing faster every day. Wiley Bros.-Aintree Capital can assist in staying abreast of those changes.  The foundation of Wiley Bros.-Aintree Capital is client relationships and good old-fashioned service.  Our Firm has 70 years of presence in the Tennessee securities' market.  During this time, we have never lost sight of our primary reason for success – a dynamic and thorough understanding of the changing needs of individual and institutional investors.  (Pictured left to right in photo: David Wiley III, David Wiley Jr., David Patterson Jr.)
We leverage the three components of our business to better address client needs.
We are a family-owned and operated business which firmly believes every investor can accomplish personal investment objectives in their own way.   Our Aintree Asset Management division packages together the best of the services that we have provided for 70 years, and offers them to institutions and high net worth individuals and families in a unique suite of investment offerings.
In addition to offering clients access to a variety of investment products on par with large financial services firms, Wiley Bros.-Aintree Capital specializes in Tennessee utility bonds and other niche fixed income offerings.  The firm is one of the largest utility municipal bond underwriters in the state of Tennessee. Whether investing through an advisor or trading stocks at their own discretion, investors receive prompt and accurate order executions through the firm's clearing firm, Pershing, LLC, a holder of 12 seats on the New York Stock Exchange.
Wiley Bros.-Aintree Capital is a small firm supported by the power of a large firm, Pershing, LLC, a subsidiary of the Bank of New York  Mellon, which is the oldest continuously operating bank in the United States.  The partnership between Wiley Bros.-Aintree Capital and Pershing, LLC gives clients and their advisors the best of both worlds—the close partnership atmosphere offered by a small firm with the power of a large firm and state-of-the art technology platforms which can be customized, allowing advisors to do business in a way that fits their individual clients' preferences.